Details

November 5, 2020
10:10AM
CRM Roundtable with NWiR
Please join us for a Roundtable Event!
Thursday, November 19th
11:30am-1:00pm
CRM Roundtable with NWiR - Are you a JobNimbus Junkie? An Acculynx Enthusiast? Maybe you're curious about the systems and setup other people are using. Join us for a lively conversation led by NWiR members who are passionate about their CRM platforms!
Featuring:
Brooke Laizure – Whirlwind Roofing & Construction
Susan Fye – Reroof American Contractors
Lunch sponsored by Malarkey
Please RSVP for lunch to nationalwomeninroofingok@gmail.com . Space limited to 20 people, first come – first served!
Location: ORCA Conference Room
15401 North May Ave, Suite 1000
Edmond, Oklahoma 73013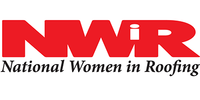 2020-11-05 10:10:00
2020-11-05 10:10:00
America/Detroit
CRM Roundtable with NWiR
Please join us for a Roundtable Event! Thursday, November 19th 11:30am-1:00pm CRM Roundtable with NWiR - Are you a JobNimbus Junkie? An Acculynx Enthusiast? Maybe you're curious about the systems and setup other people are using. Join us for a lively conversation led by NWiR members who are passionate about their CRM platforms! Featuring: Brooke Laizure – Whirlwind Roofing & Construction Susan Fye – Reroof American Contractors Lunch sponsored by Malarkey Please RSVP for lunch to nationalwomeninroofingok@gmail.com .  Space limited to 20 people, first come – first served!  Location: ORCA Conference Room 15401 North May Ave, Suite 1000 Edmond, Oklahoma 73013
----
---