Complete Story

11/11/2019
David Corona
Gideon Steel Panel Company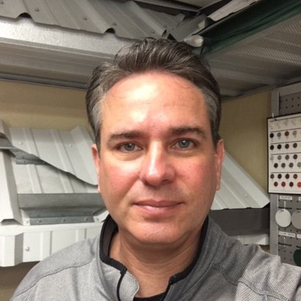 David was born and raised in Oklahoma City, received Business Administration degree with emphasis in Marketing from the University of Oklahoma, received master's in business administration (MBA) from Oklahoma City University.
Prior to starting Gideon Steel Panel Company, LLC in 2005, worked in the steel supply chain for approx. 13 years providing flat rolled steel sheets and coils to OEM's primarily in the HVAC industry and building products (used in metal roofing and metal buildings). Gideon Steel is a five-time recipient of the Metro 50 award which recognizes the top fifty fastest growing companies by the Greater Oklahoma City Chamber of Commerce. Gideon's growth is attributed to the Company philosophy of "Do it right the first time, always strive for zero defects, treat people the way you want to be treated"; attracting likeminded people (employees) to embrace and carry out this corporate philosophy; attracting likeminded Customers who see the value in the way Gideon handles it's business.
Continuing education includes certification of the MCA Metal Roof Installation Training Program by the Metal Construction Association, certification for Pre-Engineered Metal Building systems for Red-iron training and Concealed Fastener Roof systems and has attended many other AIA CE related courses to promote the advancement of steel products. Enjoys learning and teaching "best practices" methods of installation for the products Gideon Steel manufactures and distributes.
David has served on ORCA's board of directors since 2015 with direct involvement with the Education Committee as well as hosted Metal Roofing 101 and 201 classes at the Roofing Expo sponsored by ORCA. David has been happily married since 1996 with three kids (all young men).
---